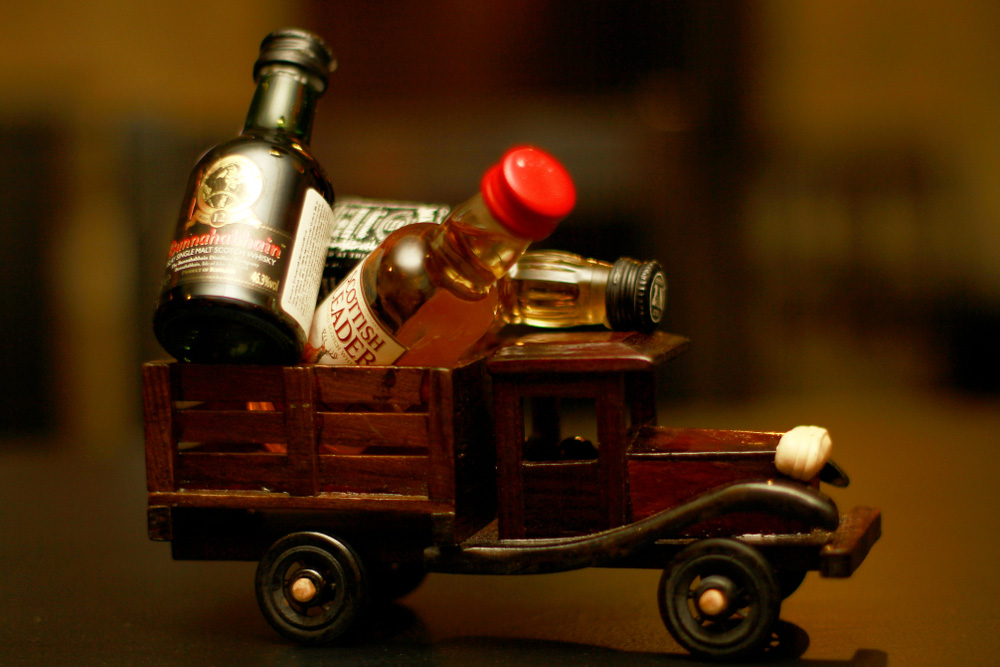 The Truth About Alcohol Delivery and Underage Drinking
The COVID-19 global pandemic has led to a broad re-thinking of American alcoholic beverage laws. That's because, in a time of lockdowns, more and more consumers transitioned to a delivery-based model of purchasing daily household products. In doing so, they were naturally interested in having a six-pack of beer or a bottle of their favorite whiskey delivered to their homes.
During COVID-19, states like Kentucky passed comprehensive reforms to allow distillers and brewers to deliver their products directly to consumers—a practice which is known as Direct-to-Consumer (DtC) shipping. DtC has long been practiced in the American wine industry—the vast majority of states allow wineries to deliver bottles to their customers' homes—but it is much rarer in the brewing and distilling industry. All told, only a small handful of states permit breweries and distilleries to engage in DtC shipments.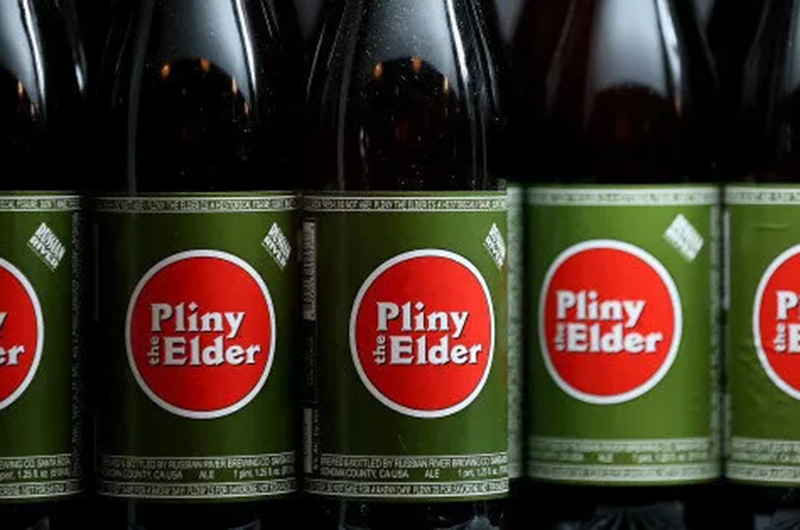 Here's How A Six-Pack Of Craft Beer Ends Up Costing $12
I've said it before and I'll say it again: There's never been a better time to be a beer drinker in America. The skillful innovation of American craft brewers over the past decade has pushed beer in delicious new directions. It wouldn't be hard to argue that the craft beer renaissance is the most exciting development in the country's culinary world right now.
But this explosion in quality comes at a price. Literally. With few exceptions, prices for good craft beer are far higher than for mainstream macrobrews from brewing conglomerates such as MillerCoors and Anheuser-Busch. A six-pack of beer from breweries like Dogfish Head, Ballast Point or Cigar City almost always costs more than $10 — and routinely exceeds the $15 mark. You could easily get a 12-pack of Bud Light for that much.
Florida's craft beer laws could use a reboot
Pete Anderson | July 16, 2022 | Tallahassee Democrat
Few people realize that behind this simple word "beer" lies a labyrinth of regulations so tricky to navigate that it seemingly requires two Ph.Ds to decipher them. How did a simple product, with a complicated history, find itself on the brink of collapse in Florida? Why is the future of one of Florida's fastest-growing industries tied to antiquated laws of the 1930s?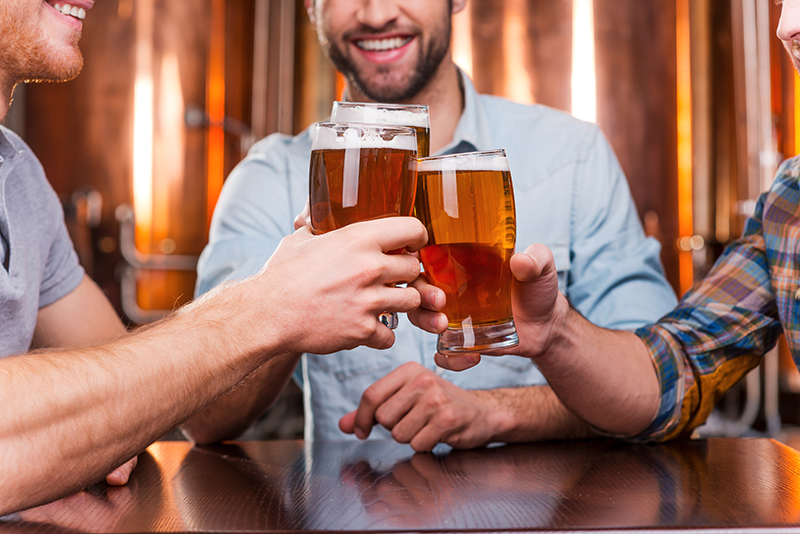 KENTUCKY PASSES BEER REFORMS 2021!
Cheers! Newly passed bill will allow small local brewers to self-distribute
After nearly a year of pandemic-related restrictions and struggling sales, Kentucky craft brewers have something to celebrate.
A Senate bill passed the Kentucky House of Representatives on Friday that — pending signature by Gov. Andy Beshear — will benefit the local brewing industry as it recovers from the coronavirus crisis.
Senate Bill 15, which passed 34-2 in the Senate and 84-10 in the House, will allow Kentucky microbrewers to sell and deliver up to 2,500 barrels of product to any retailer. Prior to the legislation, the state required brewers to go through a distributor to get their products to market.
Cynthia Barnett | Feb. 2, 2001 | Tallahassee Democrat
Ten years ago, Humberto Perez and his family conducted market research indicating that Florida, the country's third-largest beer-consuming state, was ideally suited for its own home-grown brewery — one they wanted to build.
Perez grew up in the business: His grandfather founded Cervecer?a Regional, the second-largest brewery in Venezuela, in 1929, and his father worked there for 50 years. By 1994, with microbrews sprouting successfully all over the U.S., Perez's and another family from Venezuela felt good enough about their prospects to open the Ybor City Brewing Co. in a 100-year-old renovated cigar factory in Tampa.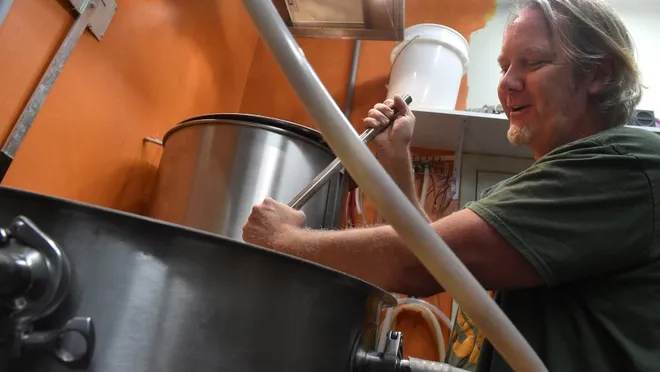 Florida, COVID-19 crush craft brewers; give them right to distribute their beer | Opinion
Alden Bing has one of the coolest manufacturing businesses in Vero Beach. He uses machines from Australia to condense humidity from the air into water, about 50 gallons per day.
"It literally is the air we breathe," Bing told me in 2018. "It doesn't get more local."
Bing uses that water to brew varieties of Orchid Island beer, named in honor of what once was the best citrus in the world, grown just up the island from his brewery and pub in Vero Beach's oceanside business district. He uses local citrus, when he can get it, in many of his beers.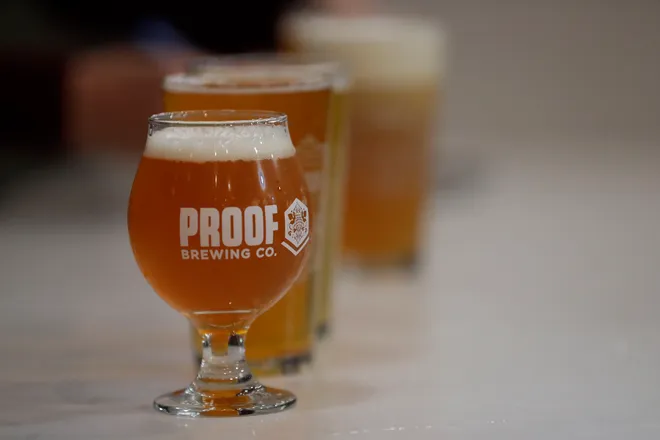 Supporting local beer now is more important than ever | Around the Brew Bend


Danny Aller | July 2, 2022 | Tallahassee Democrat
Well, this sucks.
And by "this," we mean a lot of different things.
It sucks that coronavirus cases in Florida have spiked. It sucks that this will lead to more sickness and likely more deaths. And it sucks that the great citizens of Florida are being faced with such a dire situation that's creating a chaotic vortex of unknowns swirling about.
With Your Help We Can Make Change
& "Free the Brew" in Florida
Give to "FREE the Brew"
TODAY!
Contact Your Local Representative, We've Made It Easy.
Join Our Email List and We'll Keep You in the Know.